Named the Crocodile Peg© because of its shape and strength. Inventor Wayne Denholm first thought of the idea while travelling around Australia in a caravan with his wife and three young children.
Washing plenty of underwear, finding little room on caravan park clothes lines and having to watch your clothes dry to make sure they remain your clothes resulted in the creation of the Crocodile Peg©. Further development and chance discoveries of more uses for this clever device sees the Crocodile Peg© providing many benefits over the conventional clothes peg. Although there is still room on the line for the conventional peg, the Crocodile Peg© is an invaluable tool for the modern clothes line.
The Crocodile Peg© will do what the conventional peg was never designed to do.


The Crocodile Peg is ideal for:
* Any clothes line frame

* Any clothes line

* Caravans

* Boating

* Camping

* Towel Racks

* Shower Curtain Rods

* Wardrobes

* Travelers

* Indoor and outdoor use

Items suitable for use with the Crocodile Peg include :
* Underwear
* Baby Clothes
* Lingerie
* Jeans/Trousers (through the belt loops)
* Shoes
* Delicate Items
* Dresses
* Shirts*
* Swimwear
* Wetsuits
* Rash Shirts*
* Dolls Clothes
These are some of the ideas we have come up with. If you have come up with something else please let us know so we can share your idea.
If the idea gets added to our website you will receive a gift from the Crocodile Peg Team.
* Some larger items may require using 2 pegs to hang with.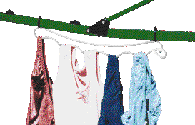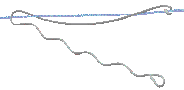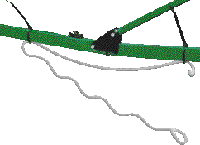 The Crocodile Peg is available as follows:
Pack of 3 Pegs $A9.95
$US5.00
Post Free Australia Wide !!!!!
Outside Australia...please email for shipping cost on this product.
ORDER USING CREDIT CARD. SECURE SERVER.
POST FREE WORLD WIDE .
Send cash (registered) or INTERNATIONAL MONEY ORDER. NO CHECKS/CHEQUES ACCEPTED.
Bankcard Mastercard & Visa Accepted
Ozbiz Marketing Box 1394 GEELONG VIC 3220 AUSTRALIA
All international orders shipped airmail.
AUSTRALIANS: Australian Money Order OK!